As partner of the Dutch-based Hudig & Veder Group, Hartel Shipping & Chartering, has tasked Holland Shipyards Group with the delivery of three newbuild 3,800 dwt multipurpose coasters.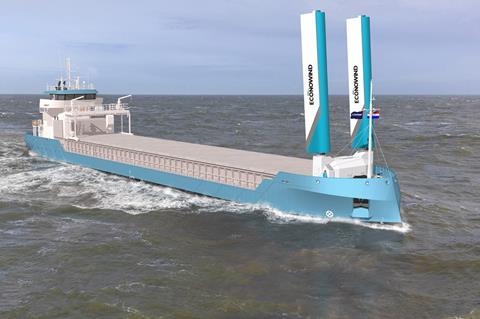 The new vessels, designed by Conoship, measure 89.42 m x 13.2 m. They will have a 5,530 cu m cargo hold, and a tweendeck to allow for increased project cargo capacity.
In response to an increased focus on sustainability, Hartel Shipping has opted for a diesel-electric drivetrain. The newbuilds feature two 374 bkW electric motors and have a total installed power of 749 kW.
Further energy savings will be realised by fitting a wind-assist VentiFoil system on the first vessel.