The Humboldt Heavy Lift Marine Terminal, which will provide logistical support for offshore wind energy projects, has been awarded a USD8.7 million government grant to support its development.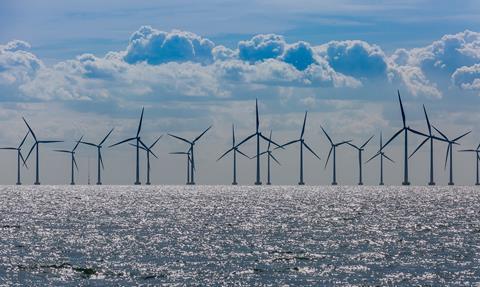 The Humboldt Bay Harbor, Recreation and Conservation District was awarded the grant, which will be used to fund studies, site design, and permitting activities for the offshore wind facilities at Redwood Marine Terminal. It will also be used to fund the creation of a bay-wide master plan for offshore wind development and project management.
"The Biden-Harris administration and Democrats have made serious commitments to ramp up renewable energy with the transformative investments we made in the Inflation Reduction Act and Bipartisan Infrastructure Law. Offshore wind is an important part of that equation," said US representative Jared Huffman. "My district in Northern California has some of the best areas available to help meet the administration's offshore wind energy goals, and I'm glad I could help secure this grant to support the development of one of the first offshore wind projects on the West Coast."
Last year, Crowley Wind Services entered negotiations with the port of Humboldt Bay to lease and develop the offshore wind terminal. It said that the grant provides funds to progress the project to "shovel ready" status, including design and permitting preparation costs.
"With the help of the Port Infrastructure Development Program grant secured by the Humboldt Bay Harbor District, Crowley looks forward to advancing our collaboration in the development of the Humboldt Heavy Lift Marine Terminal in close collaboration with the Harbor District, County, Tribal Nations, and other key organisations and stakeholders," said Bob Karl, senior vice president and general manager, Crowley Wind Services.

The terminal will serve as a Californian hub for offshore wind energy, supporting tenants in the manufacturing, installation and operation of offshore wind floating platforms, the use of large heavy cargo vessels, and crewing and marshalling services in the Pacific waters.