The International Association of Dry Cargo Shipowners (Intercargo) has issued a plea to governments and the relevant health and immigration authorities to facilitate crew changes for seafarers, calling the current crisis 'inhumane'.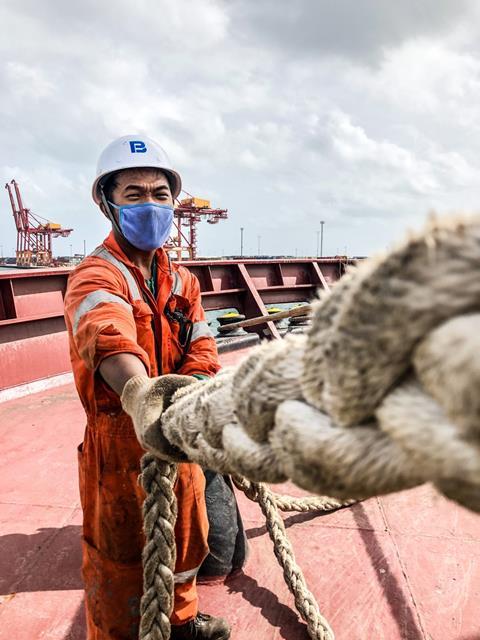 Intercargo said that due to the Covid-19 pandemic approximately 300,000 seafarers remain trapped on board their ships, with 35 to 40 percent of all seafarers serving beyond their Seafarer Employment Agreement (SEA) contracts – some working up to 17 months on board.
The association explained that whilst it supports the International Maritime Summit on crew changes that saw 13 countries sign agreements to facilitate the changes, the safety of crew, ships and cargoes will be compromised if progress is not made soon.
Dimitris Fafalios, chairman of Intercargo said: "The situation is reaching farcical proportions. We have seen crew changes refused because a Covid test could not be carried out within the prescribed 48-hour window before the crew's arrival, despite the journey to the port taking three days.
"The two key bottlenecks are the airlines unwillingness to make flights available between shipping destinations and crew source countries; and the lack of commitment from health and immigration authorities to facilitate seafarers travelling and issuance of visas."
Jay Pillai, vice chairman of Intercargo added that the International Maritime Organization's (IMO) protocol for key worker classification is not being honoured by all port states: "This is inhumane and countries should bear full responsibility for it. Some governments are not facilitating the crew change even for their own citizens.
"More and more countries are prohibiting crew changes, though they welcome the cargoes the ships bring to support the welfare of their society."
Intercargo said that attention should focus on measures such as accurate and diligent testing. Seafarers should be tested prior to departure from their home country and tested again at arrival to port prior to going on board ship. Similarly, seafarers disembarking from ships shall be tested prior to coming ashore or flying out. If tests are negative, they shall be exonerated from quarantine. Moreover, port states should allow seafarers to sign off without confirmed flight tickets and wait in isolation hotels.
Intercargo also urged the airline industry "not to forget seafarers during these difficult times".
Seafarer, superintendent, specialist technician and surveyor travel to and from ships before the Covid-19 crisis was a huge source of revenue to airlines, with hundreds of thousands of tickets purchased annually.