Freighter firm Atlas Air Worldwide has entered into a definitive agreement to be acquired by an investor group in an all-cash transaction with an enterprise valuation of approximately USD5.2 billion, reported HLPFI's sister title Air Cargo News.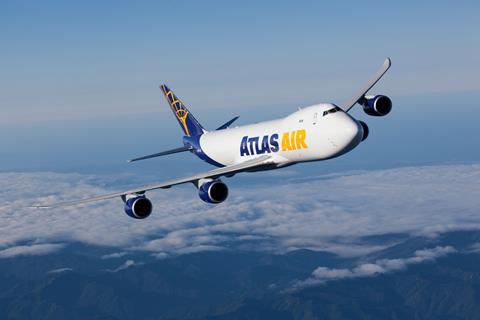 The takeover is led by funds managed by affiliates of Apollo, affiliates of JF Lehman & Company, and Hill City Capital. Under the terms of the agreement, Atlas Air Worldwide shareholders will receive USD102.50 per share in cash, representing a 57 percent premium to the 30-day volume-weighted average trading price per share of Atlas Air Worldwide common stock as of July 29. This deal has an equity value of around USD3 billion.
Atlas Air Worldwide will continue operating under the Atlas Air Worldwide name and be led by John Dietrich and the current executive team.
Upon completion of the transaction, Atlas Air Worldwide will become a privately held company and shares of Atlas Air Worldwide common stock will no longer be listed on the Nasdaq stock exchange.
Freighter aircraft have been in high demand over the last couple of years as air cargo benefitted from a bounce back in demand following the outbreak of Covid-19 in 2020.
Meanwhile, passenger aircraft, which have traditionally carried around 50 percent of the world's air cargo, are still being rolled back out following the pandemic and are lacking on key cargo origins, such as China, due to ongoing restrictions.
Looking ahead, ongoing e-commerce demand, congestion at major hubs, supply chain diversification and a rise in the use of passenger aircraft with less cargo capacity are expected to keep freighters in demand.
Over the next 20 years the global freighter fleet will grow by 80 percent, with conversions accounting for two third of deliveries, according to predictions made by airframe manufacturer Boeing.
Atlas Air Worldwide is the parent company of Atlas Air and Titan Aviation Holdings and it is the majority shareholder of Polar Air Cargo Worldwide.
Its airlines operate the world's largest fleet of 747 freighter aircraft and also provide B777, B767 and B737 aircraft for domestic, regional and international cargo and passenger operations.