J M Baxi Heavy has delivered a deck for the Oil and Natural Gas Corporation's (ONGC) Mumbai High offshore platform located off the west coast of India.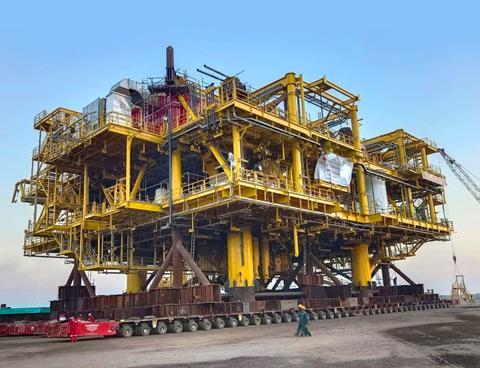 The 5,090-tonne deck measured 53 m long, 47 m wide, and 27 m high.
With the help of 216 axle lines, the unit was loaded out on the evening of December 20 at L&T Group's Hazira yard. It was then transported to the platform, with delivery completed in the early morning of December 21.