India-based project logistics specialist J M Baxi Heavy has delivered an accommodation module for the Oil and Natural Gas Corporation's (ONGC) Mumbai High offshore oilfield project, off the west coast of India.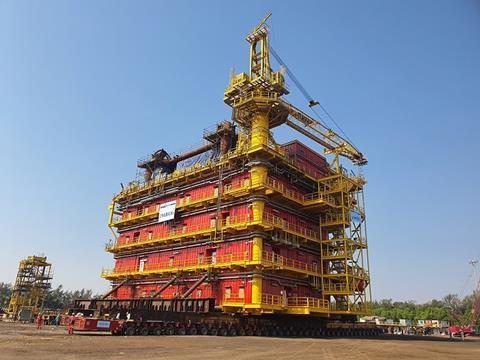 The 3,538-tonne module – the last unit out of seven – was loaded out at L&T Group's Hazira yard on 180 axle lines.
In total, the seven modules weighed 22,860 freight tons and were moved on 1,130 axle lines over 45 days.
Recently, J M Baxi delivered a deck for the offshore oilfield, as HLPFI reported here.