Jumbo Vision delivered five separate cargo loads from ports in Greece, Italy and Spain to the USA – destined for various clients in Florida, Louisiana and Texas.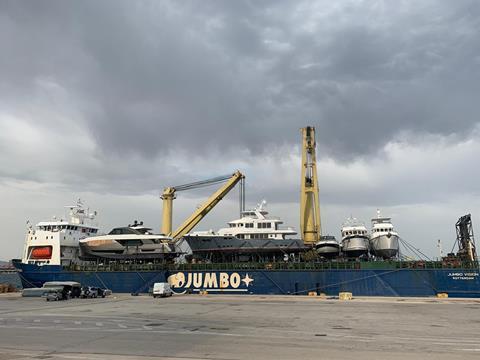 The 110 m-long Jumbo Vision was loaded with three 173-tonne transformers; a 368-tonne urea reactor; an 87-tonne high temperature shifter; and a 23-tonne methanator. The fourth and fifth loads consisted of nine yachts – which Jumbo delivered on behalf of WeShipYachts.
The cargoes were loaded into the hold and onto the 1,500 sq m deck.
Jumbo Vision also shipped a 230-tonne mobile crane from Malaga along the coast to Motril, Spain.