The Lifting Equipment Engineers Association (LEEA) has launched the Level 3 Lifting Equipment Technician apprenticeship standard.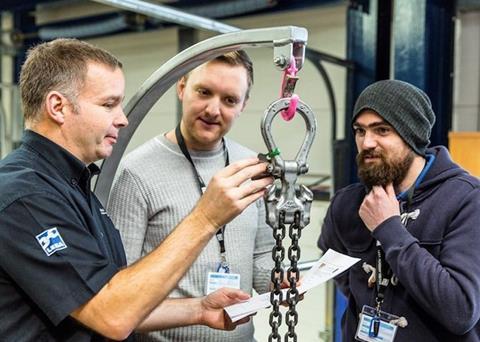 Ross Moloney, ceo of the UK-based LEEA, said: "We are incredibly excited that this awesome training opportunity is now available. I would encourage the lifting industry and LEEA members in particular to get in touch with me at ross.moloney@leeaint.com to explore the significant benefits offered by the apprenticeship. Innovative ways to make sure its delivery is engaging and offers value to employers are now being developed. LEEA will be delighted to support employers and providers as they look to deliver truly demand led training."
The apprenticeship is available across the whole of England and its details are listed at the Institute for Apprenticeships website here.
City of Bristol College is the first training institution to engage and LEEA is also working with an End Point Assessment (EPA) organisation to ensure that apprentices get the best possible support throughout their course.
The apprenticeship has funding in England but the framework can be applied globally. It is being looked at in Australia and New Zealand and Moloney has written to the Scottish government to discuss how to take the apprenticeship forward there.