DEME Offshore has successfully installed the DolWin6 high-voltage DC (HVDC) cable in the North Sea using its DP3 vessel Living Stone.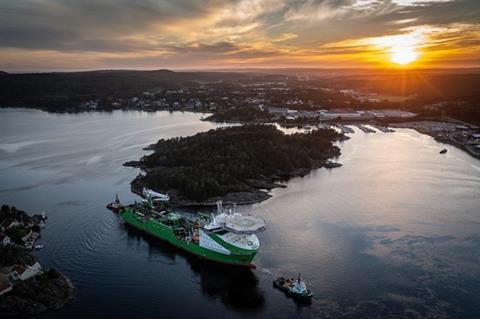 The offshore installation contractor said this is the first time a cable laying vessel has installed cables while powered on LNG. Living Stone picked up the cables directly from the Nexans manufacturing facility in Halden, Norway at the beginning of June and transported them to the offshore site in the German Bight.
The project was facilitated by the vessel's two turntables, making it well suited for installing bundled HVDC cables. The HVDC cable pair was bundled together with the fibre optic cable onboard Living Stone before being installed.
Bart de Poorter, general manager DEME Offshore Renewables, said: "We are pleased to see another campaign successfully concluded by our cable installation vessel Living Stone. Carrying out the project on LNG is another major milestone, highlighting once more the unrivalled technical capabilities of Living Stone and its crew."