LOC has launched a digital platform designed to enhance the safety of marine operations within ports and harbours.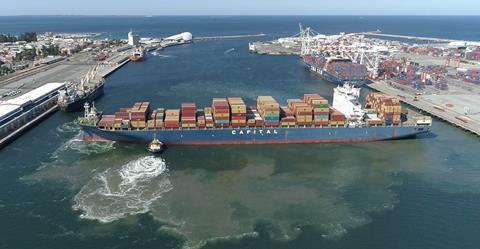 The platform offers a digitalised training library for port-based ship pilots, creating a structure for the retention of pilotage experience. The service will also use drone technology to provide 360-degree aerial views of operations to reduce risk.
According to LOC, the risk profile of marine operations in ports has increased, with larger ships required to manoeuvre in ports and basins, and logistics schedules are becoming tighter.
Clive Sheard, ports and shipyards consultant, LOC Australia, said that platform was launched in response to the industry recognising the increased risk profile: "In Australia, drone services, and digital recording of drone deployments, are already being rolled out across several port operators and pilotage services and, as such, the value of having a 'drone' perspective is already recognised."