South Carolina Ports (SC Ports) reported an all-time container record in March, marking the 13th consecutive month of cargo records at the port of Charleston.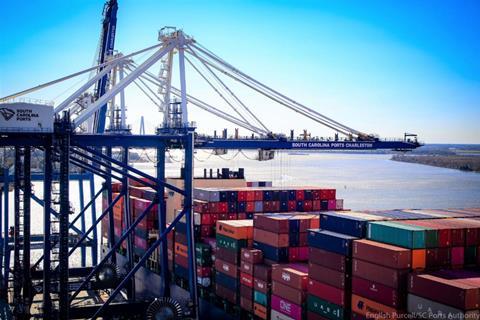 Strong US consumer appetite for retail goods continues to drive record cargo levels, with imports up 16 percent year-over-year in March.
SC Ports said that is responding to the record volumes and ongoing supply chain challenges in real-time with a variety of efforts, such as providing Sunday hours for motor carriers and selective term leasing of the port's new chassis.
It also hired more than 150 people in operations and invested more than USD2 billion into port infrastructure. The new Hugh K. Leatherman Terminal adds a much-needed berth to the East Coast port market, it said.
SC Ports also handled 21,809 vehicles at Columbus Street Terminal and recorded 17,413 rail moves at Inland Ports Greer and Dillon in March.