Mammoet performed the load-out of the DemoSATH floating wind turbine at the port of Bilbao, Spain.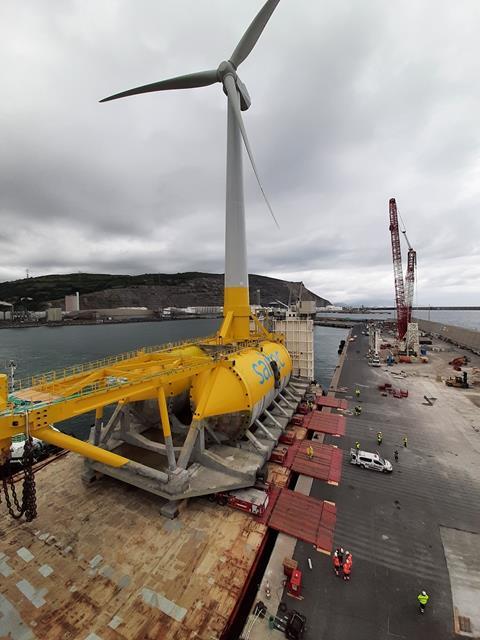 It took three hours to transport the floater, fitted with a 2 MW turbine, from its place of manufacture to the quay using SPMTs. HLPFI previously reported on the load-out here.
Noatum Logistics contracted Mammoet for the work, including finding solutions for the jacking, transport and load-out of the floater so that the vessel and supports would stay sufficiently high in the water during the launch.
Mammoet Spain sales manager, Javier De Pablo Arenzana, said: "This type of project is where Mammoet's experience and heavy lifting and transport capabilities come into their own.
"We are well-placed to support the growth of the offshore wind sector in Spain and around the world. As a company, we are committed to sustainable solutions and are proud to be facilitating the energy transition."
The Saitec-manufactured DemoSATH floating unit is a prototype for energy companies and part of a floating offshore wind pilot project that aims to prove the viability of creating large-scale offshore wind farms in deep waters.