Martin Bencher Airfreight has coordinated the delivery of a marine propeller shaft from Denmark to Miami, USA.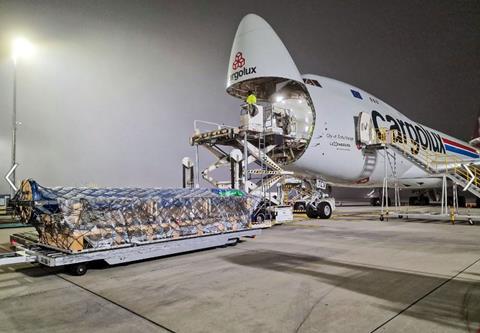 The unit weighed 15 tonnes and measured 7.5 m x 2 m x 1.3 m.
The cargo began its journey by truck from Hirtshals, Denmark, to Luxembourg airport. From there, Martin Bencher selected cargo carrier Cargolux Airlines for air transit.
The cargo was loaded through the nose of a Boeing 747 freighter and then flown 72 hours to its final destination in Miami, USA.