Michelin has shared details of its wing sail mobility (WISAMO) project – an automated, telescopic, inflatable wing sail system that can be fitted on both merchant ships and pleasure craft.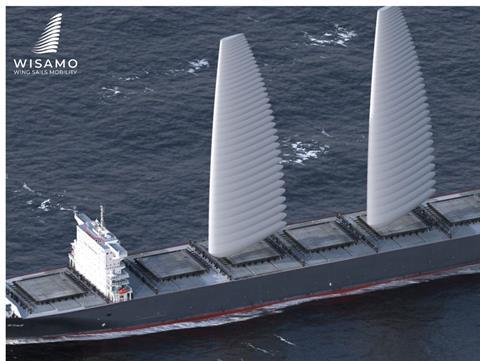 The system is the product of a collaborative venture between Michelin's research and development team and two Swiss inventors. It is particularly suited to to-ro ships, bulk carriers and oil and gas tankers, it can be fitted as original equipment on newbuilds or retrofitted on in-service vessels, said Michelin.
"The wing's range of use is one of the market's broadest, with proven effectiveness on many points of sail, and especially when close-hauled (windward). It can be used on every maritime shipping route. The telescopic mast is retractable, making it easy for a ship to enter harbours and pass under bridges. In all, the system can improve a ship's fuel efficiency by up to 20 percent," the manufacturer said.
The WISAMO system will be fitted on a merchant ship in 2022, when Michelin expects it to go into production following completion of the trial phase.