The Northwest Seaport Alliance (NWSA), comprising the ports of Seattle and Tacoma (USA), reported increases in container and breakbulk handling during August 2022, but year-to-date figures trail those reported in 2021.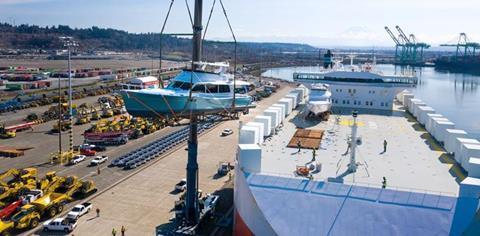 Year-to-date breakbulk cargo volumes are up 34.3 percent to 318,044 tonnes. In the container sector, year-to-date volumes remain down compared to 2021 at 1.85 million teu (-8 percent), with vessel delays and omissions due to congestion in other ports negatively impacting volumes. Import volumes are also reflecting softening consumer demand for certain commodities, said the gateway.
August 2022 NWSA container volumes showed signs of improvement with laden imports up 15 percent and laden exports up 19 percent compared to July. However, in comparison to August 2021, total container volume for the month decreased 10.4 percent to 280,436 teu.