OHT has secured post-delivery financing for the newbuild offshore installation vessel Alfa Lift.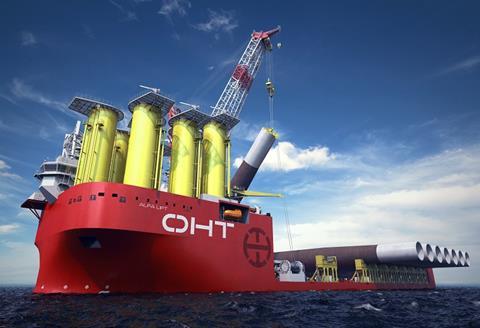 OHT's ship owning company – OHT Alfa Lift – accepted a firm offer for a USD135 million senior secured green ECA credit facility. The facility has a five-year term and a 12-year repayment profile, said OHT.
DNB Bank and Sparebank are backing the facility, with support from the Norwegian Export Credit Agencies GIEK and Eksportkreditt – their tranche is estimated to be around USD82.6 million.
The offshore installation vessel is currently under construction at China Merchants Heavy Industry's (CMHI) shipyard in Jiangsu, China, and is on schedule for delivery at the end of this year or early 2022.