The port of Gothenburg has purchased 5 percent of the shares in Eolus's Västvind offshore wind project, which is situated outside the Swedish city.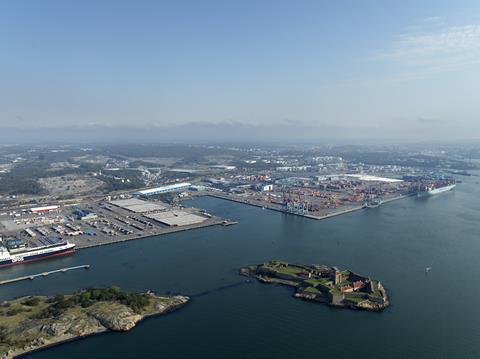 The 1 GW project, which will generate enough power to satisfy the entire city of Gothenburg, is scheduled to be ready in 2029. The port's ceo, Elvir Dzanic, said that "access to green electricity will be entirely crucial for the port's development and competitiveness." The port will invest just under USD1.5 million for its stake in the project.
The region already faces a deficit in electricity generation, and demand for electricity is expected to double by 2035. Investing in offshore wind power is a strategic decision for the port, as it will ensure the port's access to green electricity, making it a centre for the manufacture of hydrogen gas and e-fuel for maritime traffic.
Per Witalisson, ceo of Eolus, added: "Västvind could play a key role in western Sweden's ambitions of becoming northern Europe's centre for the electric vehicles and battery manufacture of the future, and the world's most climate-smart port logistics. Access to green electricity is a decisive issue in this regard. In practice, offshore wind power is the only source of energy that can contribute such large amounts of new electricity generation in the timeframe up until 2035."
Construction on the project is expected to begin in 2027.