DP World and the government of Senegal have laid the first stone to mark the start of the construction of the port of Ndayane.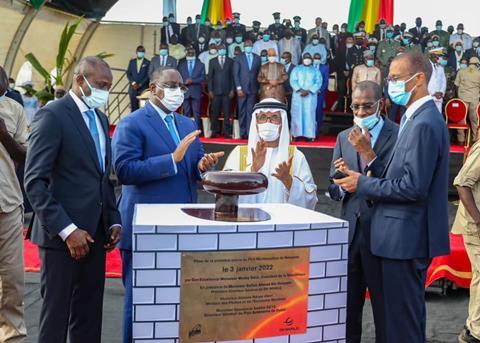 The ceremony follows the concession agreement signed in December 2020 between DP World and Senegal to build and operate a new port at Ndayane, about 50 km from the existing port of Dakar.
The investment of more than USD1 billion in two phases to develop port Ndayane is DP World's largest port investment in Africa to date.
Phase one of the development will include a container terminal with 840 m of quay and a 5 km marine channel designed to handle two 336 m vessels simultaneously.
DP World's plans also include the development of an economic/industrial zone next to the port and near the Blaise Diagne International airport.