On October 13, the port of Gothenburg (Sweden) and the port of Rotterdam (the Netherlands) signed a memorandum of understanding (MoU) committing each party to the development of a green shipping corridor.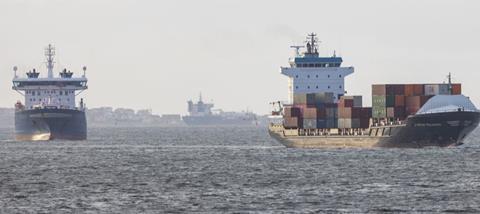 The ports intend to strengthen an ongoing cooperation to fully decarbonise their operations and enhance digitalisation, while pursuing the goals of the Paris agreement on climate change.
Both ports have agreed to extend the green corridor to a larger network of deepsea corridors including the European Green Corridors Network established in March 2022 by the Mærsk Mc-Kinney Møller Center for Zero-Carbon Shipping.
"By fulfilling the pledges of the Clydebank Declaration from COP26 through green corridors, we can now present a more distinct path towards the decarbonisation of shipping," said Elvir Dzanic, ceo, Gothenburg Port Authority.
Allard Castelein, ceo at the Port of Rotterdam Authority, added: "We are very pleased to further expand our ongoing cooperation with Gothenburg on sustainability in this way and we look forward to bringing more parties on board."
In a drive to promote sustainable fuels, the port of Gothenburg has published general methanol operating regulations for ship-to-ship bunkering on a larger scale, while the port of Rotterdam launched the world's first barge-to-ship methanol bunkering operation.
Recently, the port of Rotterdam and the port authority of Singapore signed a memorandum of understanding that will see established the world's longest green shipping corridor to enable low and zero-carbon shipping, as reported in HLPFI's September/October 2022 supplement.