Ports of Stockholm in Sweden will receive a number of oversized project loads at three ports over the next few days.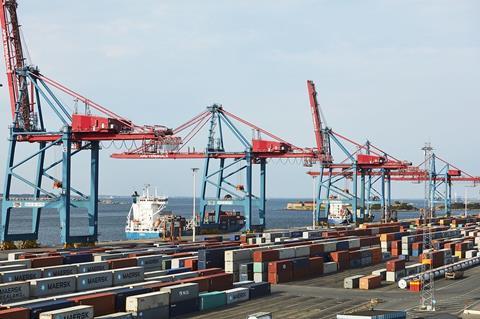 At Frihamnen Port, 230 housing modules will be unloaded and then transported into Stockholm. A major shipment of pipes is expected to arrive at the same port at around the same time. The pipes will be loaded onto a barge and delivered to the customer in Stockholm.
The port of Hammarbyhamnen expects to receive a separate shipment carrying transformers weighing 340 tonnes each for an energy company that is renewing Stockholm's energy infrastructure.
Värtahamnen Port will receive a consignment of 1,500 passenger cars, which is the first of three consecutive shipments bound for the Stockholm region.
Ports of Stockholm said that housing modules, building materials and other oversized loads will continue to arrive at Stockholm's central quays in January.
"It is very advantageous to be able to offer customers with different load types the opportunity to take the smart sea route, direct to central Stockholm and as close to the final destination as possible. This mode of transport is both more sustainable and cost-efficient," commented Nicklas Ebersson, marketing manager of cargo, Ports of Stockholm.
Utilising Frihamnen, Värtahamnen and Hammarbyhamnen ports for project loads offers customers further freight shipping alternatives to and from the Stockholm region, said Ports of Stockholm.