The Netherlands-based Global Seatrade is preparing to launch its latest newbuild, which is under construction in Poland.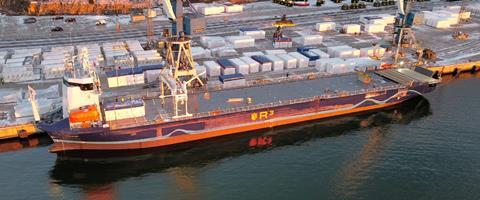 The sistership of Celtic will come into service in October 2022. The R3 ro-ro ship has a deadweight of 4,650 tonnes, an overall length of 108 m, and measures 14 m wide. Featuring an open-top notation, the ship has a hold spanning 74 m x 12.5 m x 8.2 m.
Global Seatrade said the R3 vessel can take rolling loads up to 80 tonnes per axle. Tweendecks can carry up to 5 tonnes per sq m, for a total of 350 tonnes per tweendeck.