Holland Shipyard Group has completed the extension of the heavy transport vessel Rotra Mare.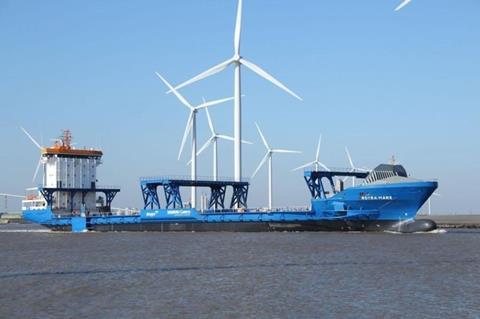 HLPFI readers will recall that Amasus Shipping commissioned Holland Shipyards Group, in collaboration with Niestern Sander, to extend the vessel by 11.6 m to 152.7 m in order to cater to the next generation of wind turbines.
Holland Shipyards Group is also working on the conversion of its sister vessel, Rotra Vente. This conversion includes the installation of new sponsons on both sides of the vessel to increase the deck width to 23.6 m.