Companies are making headway with the preparation to store, process and transport hydrogen at the port of Rotterdam.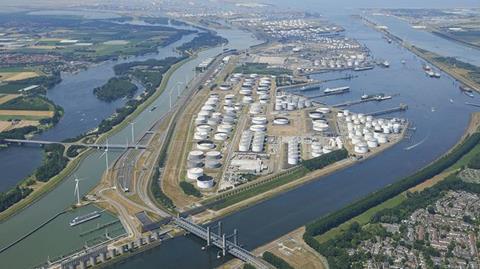 The port authority held consultations with a large number of Rotterdam-based companies and several research agencies to look into the development of hydrogen import terminals at the gateway. The results indicated that Rotterdam is in an excellent position to embark on the import, transit and transhipment of hydrogen.
All port areas – from Pernis to Maasvlakte 2 – have the potential to import hydrogen. Depending on the volumes, the import of hydrogen is possible in all of these port areas, both in terms of space and safety, and from an environmental and navigational point of view. Four companies working in refining, energy and tank storage are actively preparing to import the fuel.
"It looks like they will have both the physical space and the licences to import, process and export hydrogen in various forms by 2025. In addition, several companies are preparing to free up physical and/or environmental space by restructuring their existing product portfolio," said the port.