Multimodal logistics provider Samskip is collaborating with GoodShipping to expand its usage of marine biofuels.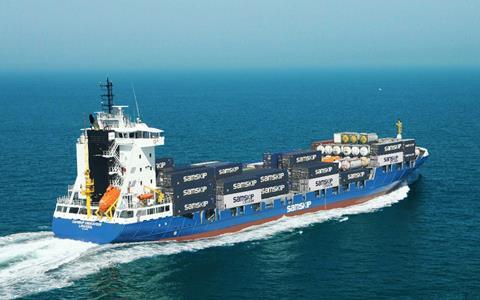 Samskip entered into a formal agreement with the sustainable shipping initiative to run part of its fleet on marine biofuels to significantly reduce its carbon footprint.
In the first phase of the project, Samskip aims to reduce CO2 emissions by up to 45 percent, with plans in place to scale up to a reduction of 80 percent for any given voyage later in 2021. The 800 teu containership Samskip Endeavour, kicked off the partnership using biofuels in its recent voyages.
"Made from sustainable waste streams, the fossil-free bio-residual fuel equivalent product has proved to be a successful substitute for conventional marine fuels as part of the vessel's operations between the Netherlands and Ireland," Samskip said.
Katarin van Orshaegen, commercial lead at GoodShipping, said: "Reducing fuel emissions and consumption is a vital next step for the maritime transport industry."
Under the agreement, GoodFuels will supply more of its biofuels to the carrier this year. GoodFuels' second-generation sustainable biofuels consist of certified feedstock, labelled as waste or residue; there are no land-use issues, no competition with food production or deforestation during the production process, it said.