The Mission to Seafarers' Seafarers Happiness Index 2022 report has shown that average seafarer happiness levels reached 7.69 out of 10 in Q4, up from 7.3 in the previous quarter, with levels rising across almost all categories.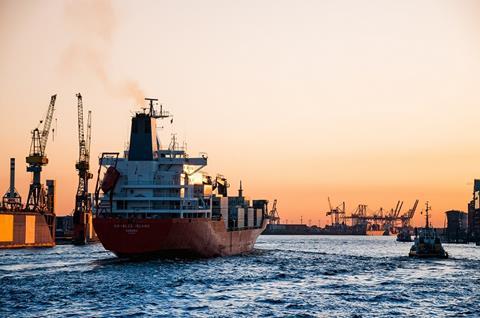 The survey, undertaken with the support of the StandardClub and Idwal, showed that historically problematic areas such as shore leave and access to welfare ashore are recovering.
In Q1 of 2022, seafarers' happiness was at its lowest (5.85), with the challenges of Covid-19 and the Ukraine-Russia conflict contributing to the low level of satisfaction. Seafarers' happiness steadily increased to 7.2 in Q2, and then up to 7.3 in Q3.
According to the Mission to Seafarers, crew members expressed relief at the return of freedom of movement, as well as an increased sense of certainty and stability.
The survey also showed that a significant number of seafarers appeared to have switched employer or trading patterns to be closer to home in case of travel restrictions.
Even though levels of happiness increased across most categories, satisfaction regarding access to the internet was in decline. The Mission to Seafarers said there was an increase in demand for free or inexpensive internet access as enjoyed by colleagues ashore, saying that social life at sea would improve if access was more widely available.
The Mission to Seafarers stated that there is still room for improvement, especially when it comes to addressing workload, mental health impacts, and the stresses of the job.
"We were pleased and relieved to see increased happiness levels onboard throughout the year, and our reports show significant positive progress," said Ben Bailey, director of programme at the Mission to Seafarers.
"However, there are still complex issues that need to be addressed such as abandonment, non-payment or delayed payment of wages, and arbitrary decisions about immigration. We will continue to work closely with shipping companies and managers ashore to shape positive change and to hear more stories and experiences from seafarers through our surveys. We are also mindful of a potential recruitment and retention crisis in 2023 if the trend of seafarers moving from deepsea to shortsea or inland waterways continues."