Spliethoff is increasing the frequency of its Cleveland Europe Express (CEE) service by adding container vessel Peyton Lynn C to the service.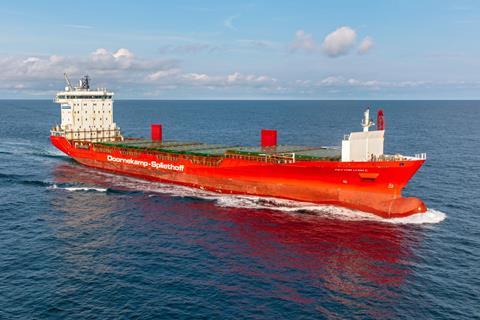 Spliethoff said it is expanding the service, which offers twice-monthly quick-transit sailings between Europe and the Great Lakes, in response to the high demand for tonnage.
The vessel, owned by Doornekamp Shipping Services, will sail on a regular schedule between the port of Antwerp in Belgium, Picton in Canada, and Cleveland in the USA.
Until now, the service has run mainly with Spliethoff-owned versatile multipurpose tweendecker vessels, able to carry a variety of cargo types. By adding container vessel Peyton Lynn C, the CEE is expanding its capacity to transport containers to/from Picton, Cleveland, and Antwerp, Spliethoff explained.