In its efforts to reduce CO2 emissions, the Spliethoff Group is trialling the use of biofuels.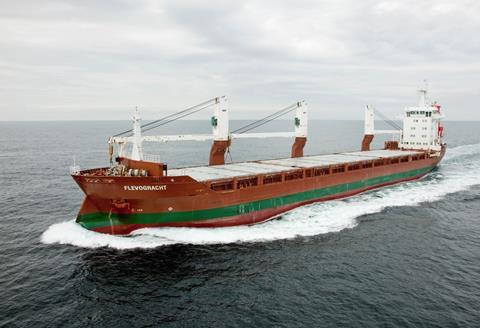 The first trial took place between June and November last year on BigLift Shipping's BigLift Baffin, which was supplied with a blend of 50 percent fatty acid methyl esters (FAME)-based biofuel – a second generation biofuel made from waste streams – and 50 percent conventional heavy fuel oil (HFO).
The objective of the trial was to test if biofuel is suitable for use in combination with HFO, and to determine whether the biofuel can be stored in a bunker tank for a longer period before being used.


Since the results of this trial were positive on both points, the next step was to test the use of 100 percent biofuel. This started in Amsterdam on December 13 when Spliethoff's multipurpose vessel Flevogracht was bunkered with 100 percent FAME-based biofuel.


Once these tests have been completed, Spliethoff Group will be able to offer clients the option to use biofuels for certain trades and projects. Both trials were executed in cooperation with the Netherlands-based GoodFuels.