CSBC-DEME Wind Engineering (CDWE) has commenced the construction of the heavy lift and offshore installation vessel Green Jade.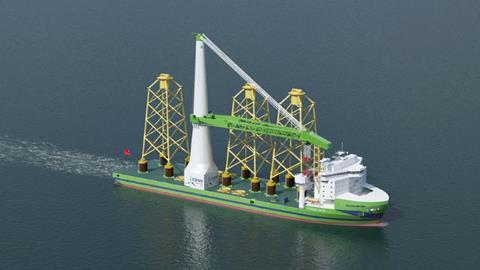 The final investment decision was made earlier in 2020, as HLPFI reported here.
Green Jade is being built in Kaohsiung, Taiwan. The 216.5 m-long vessel will have a 4,000-tonne capacity crane and DP3 capability. It will be used to install monopiles and jackets for Taiwanese offshore projects such as the Hai Long offshore wind project, and the Zhong Neng wind farm.
Wen-Lon Cheng, chairman of CSBC, said that the steel cutting of Green Jade is "perfectly on schedule" to enable a delivery of the completed vessel by the fourth quarter of 2022.