PanOcean's heavy transport vessel Sun Rise has set sail from Dongzao in China with 168 wind turbine blades onboard.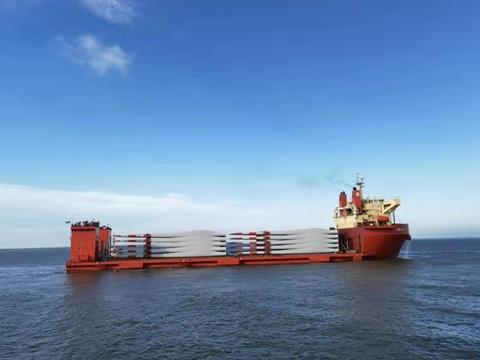 Each blade measures approximately 55 m in length and weighs 9.6 tonnes.
SAL Heavy Lift, which is acting as commercial agent of PanOcean, said 30 of the blades will be offloaded in Antwerp, Belgium by the end of September. The remaining 138 blades will be discharged at Gdynia in Poland.
The heavy lift transport specialist said the vessel faced adverse weather conditions in China due to a typhoon. The company also had to contend with local Covid-19 travel restrictions.