Swissterminal has taken over the operation of three inland ports in the Alsace region in France – Ottmarsheim, Huningue and Ile Napoléon.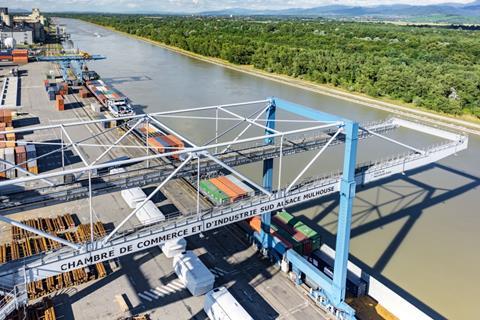 Effective July 1, the ports have begun operating as part of Alsaceterminal, a wholly owned subsidiary of Swissterminal.
Swissterminal explained that its expansion into France provides customers with additional space for logistics growth as well as increased handling and storage capacity. At the three ports, the company provides bulk and breakbulk services, commercial rental space, project cargo solutions and rail services.
Swissterminal also strengthened its management team. Jürg Wiggli has been appointed to the newly created position chief operating officer, terminals Switzerland. He also maintains his current role as deputy ceo of the Swissterminal Group.
Romain Stemmelen has also been appointed to the executive board as chief technology officer. Lionel Husser has taken over the management of the activities in France as chief operating officer ports and terminals France and managing director of Alsaceterminal.
Andreas Jeppesen, as chief operating officer business and warehousing solutions, will oversee warehousing and corporate services at all locations.