Despite the Covid-19 pandemic causing significant reduction in the movement of aircraft spares, engines, stabilisers, landing gear and electronics, airline repair companies are still requiring project moves, according to Hong Kong-based U-Freight.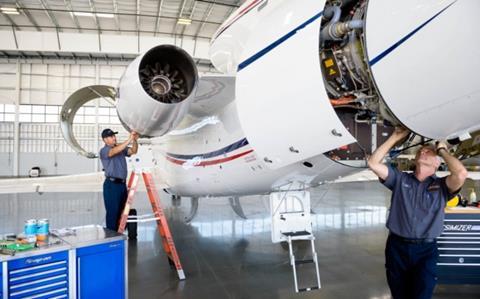 Bill Rauld, sales manager for Latin America at U-Freight North America, said that aircraft still flying will continue to go to remote parts of the world, or they may even be involved in relatively minor accidents such as a runway overshoot or heavy landing. Often, there is not any alternative to repairing the plane in situ, and this can involve a major logistics operation, he explained.
"We might have to send over portable hangars in, perhaps, three sea freight containers, plus all the tools and so forth, in order to carry out the repair." There are a couple of companies that keep U-Freight reasonably busy in this sub-sector of the market, recently in places including Mozambique, Turkey and Suriname.
With the global airline industry facing ongoing uncertainty as a result of the pandemic, some companies are using this time to update their avionics and do regular maintenance. "There are still opportunities, but they are becoming rarer and more competitive," commented Rauld.
In the future, further work could arise when travel restrictions are lifted and the world's airlines start flying again. For a start, many aircraft will need to be re-certified before they can take to the air, which could generate a certain amount of spares movement for U-Freight, he added.