The Port Authority of Valencia (PAV) in Spain is investing EUR135.9 million (USD152.6 million) in the facilities at the port of Sagunto and will begin studies into a possible third dock.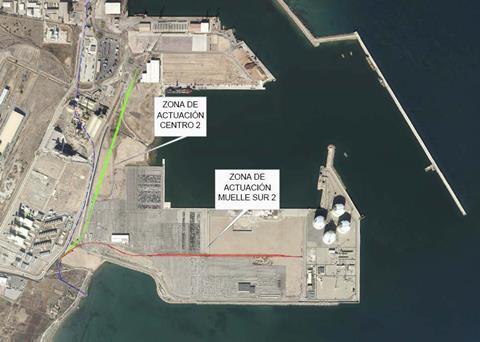 The investments will support the development of railway access and beach tracks that will connect the facilities of Parc Sagunt with the port, and the central and southern port areas for loading and unloading operations.
A border control post will be operational by the end of the year; funding has also been earmarked for either a bulk warehouse at a new terminal in the northeast quay or for the next tender of the multipurpose terminal in the centre quay.
Francesc Sánchez, director general of the port authority, explained: "All these actions reaffirm Valencia port's commitment to Sagunto as a growing port, an activity that we have been strengthening for years and which translates into the increased importance of Sagunto among Spanish ports."
Key to this will be the development of a third basin. Aurelio Martínez, PAV president, said: "Given the complexity of the port works and the fact that traffic continues to grow, it is time to start thinking about this third dock to adapt it to the current needs of the market and port activity".