Value Maritime has developed a CO2 capture and storage solution for the shipping sector, and one of its units will be installed on Visser Shipping's Nordica this October.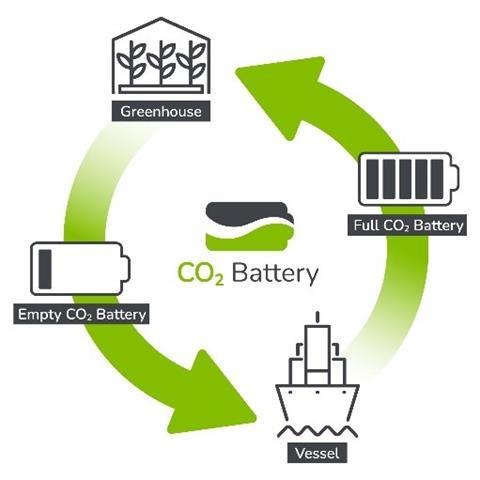 Nordica, operated by X-Press Feeder, will be the first vessel to capture and store CO2 onboard whilst in operation, Value Maritime said.
Value Maritime's patented system removes CO2 from the vessels exhaust gas and is used to charge a battery that can be offloaded in port. In Nodica's case, the battery will be discharged at Rotterdam Short Sea Terminal and delivered to greenhouses in Rotterdam Area, who reuse the CO2 to grow crops. The battery will be returned to the vessel to be recharged.
The capture module will be integrated in into a small, prefabricated, pre-installed, "plug and play" gas cleaning system called Filtree. Bureau Veritas is involved in the relevant approval of the system.
Christiaan Nijst, technical director and co-founder of Value Maritime, said: "Installing the module will not only be beneficial for our clients, but will bring the maritime industry one step closer to targets set by IMO2030 and 2050."
Value Maritime expects to expand to additional locations shortly, including Bremerhaven and Hamburg (Germany). Value Maritime has currently equipped 12 vessels with a Filtree unit with a current orderbook of five, including one repeating order from Visser Shipping.