The port of Vancouver USA has reported a record year during 2020, with revenues totalling USD50 million – up 15 percent from the year previous.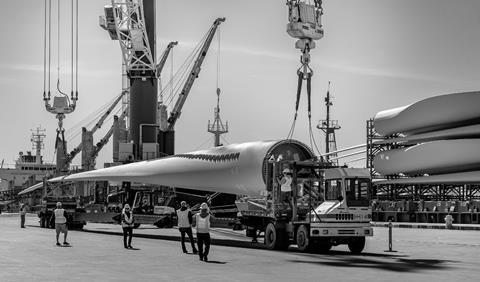 The port said it handled over 7 million tonnes of commodities, with energy infrastructure components comprising a large portion of this. Over 2,700 wind turbines crossed the docks of the port.
In addition to wind energy components, the port handled 5.4 million tonnes of grain, over 300,000 tonnes of copper concentrate, and nearly 90,000 automobiles.
The port said that despite the disruption caused by the pandemic, its proficiency in bulk and breakbulk cargoes, particularly its ability to handle large-sized shipments such as wind energy components, enabled it to weather the challenges.
Alex Strogen, chief commercial officer at the port of Vancouver, said: "Strategic investments, long term customer partnerships and a diverse product mix positioned the port well to continue to serve as an economic engine for our community during some very difficult times.
"We continue to see opportunity for the further diversification of products handled by the port," he added.