The construction of the cargo handling and storage area at VG Port – part of Meriaura Group – in Luonnonmaa, Naantali (Finland), is nearing completion.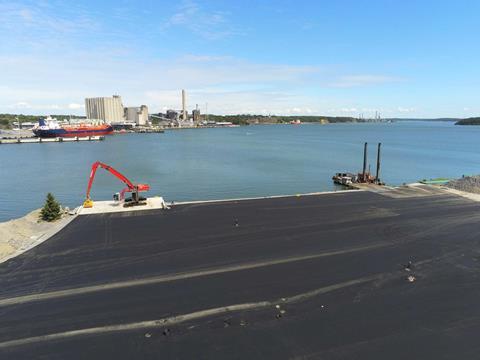 The storage field has been paved with asphalt, and shipping operations are starting gradually. Two berths have been built in the area – one for the cargo operations, the second for laying up and ship maintenance, for example.
Meriaura's deck cargo carrier Meri delivered a Mantsinen 90 Hybrilift material handling machine to the area during May. Meriaura's warehousing operations are also centralised in the area. Further dredging work will be completed during the summer, said the group.
In related news, Meriaura and its partner Premarin acquired the former Skogby sawmill on Hanko peninsula and the related port area.
The purchased area covers more than 30 ha. Meriaura will use the port as a base for the gypsum project in the area. The port's operations and activities will be developed concurrently, it said.