DEME has agreed to buy the DP3 offshore installation vessel Viking Neptun from Norway's Eidesvik.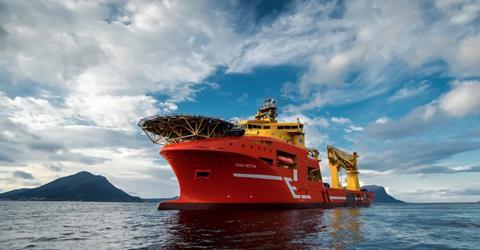 Viking Neptun currently has a turntable capable of handling 4,500 tonnes of cables below deck. DEME will further boost its capacity by adding a second, 7,000-tonne cable turntable on deck. The ship will supplement DEME's existing DP3 cable laying vessel Living Stone.
The 145 m-long vessel is also equipped with a large, unobstructed deck and a 400-tonne active heave compensated knuckle boom crane. It will join the fleet in the final quarter of 2022.