Freight volumes continue to increase at the port of Gothenburg, Sweden.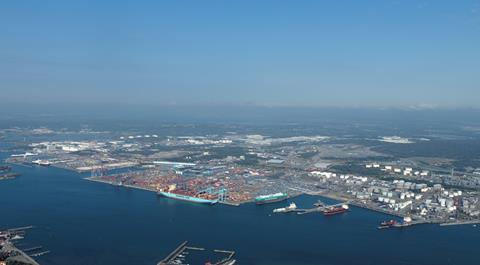 "We have continued to report excellent figures, underpinned by the enormous effort being made by many of those working in and around the port who are constantly striving to keep flows moving despite global disruption. It is vital that that we keep adapting to this ongoing disruption to alleviate repercussions here at home," said Elvir Dzanic, Gothenburg Port Authority chief executive.
After remaining low for the first half of the year, growth in demand for energy products were reflected in the port's handling figures. Volumes were up 6 percent year on year during the third quarter of 2021.
Dry bulk, such as sand, gravel, and project cargo including prefabricated building sections, modules, pipes, and bridge elements, rose by 5 percent during the year. The rise is linked in part to a large number of infrastructure projects taking place around the Gothenburg area.
On the container side, volumes rose by 16 percent during the third quarter. Both shortsea and deepsea container traffic (within/outside Europe) have increased, most noticeably in the shortsea sector, which rose by 23 percent during the third quarter
The port said that the balance between containers imported and exported is essentially 50-50. "As a result, the global container shortage is not having the same impact in Gothenburg as at many other ports. A further key factor is that we have expanded our market share during the year at the expense of Swedish ports that are predominantly import- or export-oriented," said Dzanic.