Not so long ago, most of us would reach for the phone if we wanted to book a hotel, flight or taxi. Would you do the same now? Our guess is, probably not!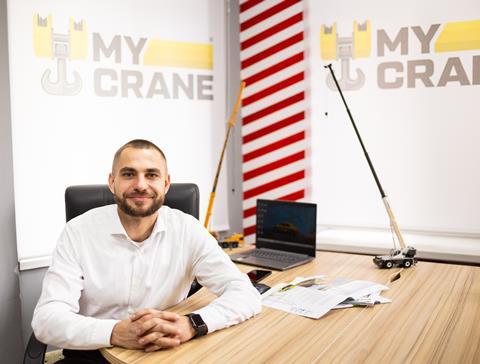 Today, digital innovation has reached the crane and construction sector, thanks to the launch of MYCRANE – the world's first online platform for the search and selection of cranes.
Gone are the days that a contractor looking for a crane has to pick up the phone, or keep tabs on multiple quotes from assorted vendors (that may – or may not – be directly comparable).
With MYCRANE, the customer simply has to register an enquiry before receiving comprehensive, directly-comparable quotations from a range of registered crane companies (all of them carefully vetted).
The service, which is free and easy to use for both contractors and equipment providers, has been designed by a management team with many years' experience in the lifting industry, including at Mammoet – the global heavy engineering specialist.
Founder Andrei Geikalo and his team are disrupting the process of crane rental procurement – and are proud to do so!
SIMPLICITY
Behind the simplicity of MYCRANE lies a lucrative opportunity for experienced industry professionals to be a part of our success story. The platform functions on a franchise model, where local partners own and operate the MYCRANE service in their home country.
It is already operational in Russia, the UAE, Oman, Uzbekistan and Kazakhstan, and MYCRANE will shortly announce the appointment of a number of additional franchisees who will open the service in other key markets.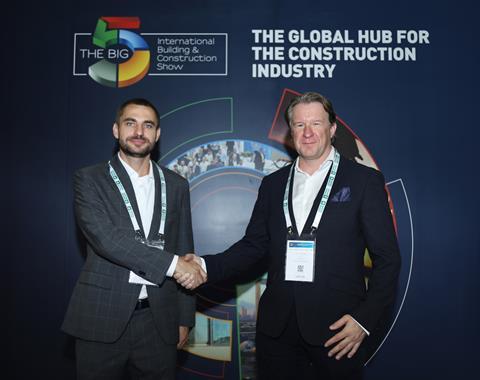 While MYCRANE is free to use, a fixed percentage commission is charged whenever a crane is fixed on the platform. Spend on crane rental makes up a high percentage of the overall cost of many construction projects, meaning high earning potential for those who operate the service.
We now invite you to consider starting your new business today and being a part of the MYCRANE success story…
EXPERIENCE
We would like to hear from individuals with experience of working in any related sectors, such as cranes, transport/ logistics and EPC (Engineering, Procurement, Construction), who believe in our concept of digitalisation of the crane industry and are ready for a new challenge.
Kirill Vishensky is a seasoned project freight forwarder with 30 years' experience working on heavy lifts in the Middle East, Russia and Europe. Along with a business associate, Kirill was recently appointed as the MYCRANE franchise partner for the United Arab Emirates and Oman.
Kirill says: "I was initially attracted to the MYCRANE concept because it can be very difficult to locate the right equipment needed for a particular project, in the right place at the right time. After talking to the MYCRANE team and learning more about the platform, I am extremely impressed, both with the way it has been designed and the reception from the market.
"It is for these reasons that I decided to become a MYCRANE franchise partner, and the service is already proving to be a big hit in our markets of the UAE and Oman."
If, like Kirill, you are interested in operating the platform in your home country, the MYCRANE team would be pleased to hear from you. Applications are sought from those with commercial experience, financial means and the desire to innovate and grow a new business. Logistics or crane/ construction industry experience is desirable.
To find out more about a franchise opportunity in your country, visit www.my-crane.com and contact the MYCRANE team via: info@my-crane.com
We look forward to hearing from you.

MYCRANE is a new digital platform, launched to disrupt and simplify the process of global crane rental procurement. The business-to-business platform – accessed at www.my-crane.com – allows users to submit details of their lifting requirements in order to receive personalised quotes from a range of registered crane providers. Besides the lifting services search, Dubai-based MYCRANE offers a number of other tools for the crane industry, including a Marketplace and support services such as engineering and legal consultancy. It has been developed by entrepreneur and industry professional Andrei Geikalo, a former commercial director in the heavy lift and project cargo sector. MYCRANE is suitable for cranes between 6 and 750 tonnes capacity, with Crawler, mobile and tower cranes all available on the platform. The MYCRANE team is intensively working on adding new crane types, such as fast assemble tower cranes, gantry cranes, mini cranes and others.
View full Profile