As we compiled the latest issue of HLPFI, various industry figures highlighted ongoing issues about recruitment and training and the tactics adopted to help address the problems.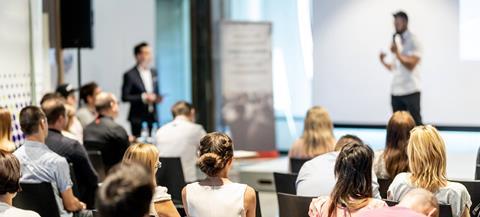 Henrique Wohltmann, managing shareholder at Germany-headquartered project freight forwarding specialist Hansa Meyer Global, said: "Recruitment, presently, is a nightmare. Four or five years ago it was a problem, but you could get them. Finding a project person for a pure-project company now is not easy at all." People are ever-increasingly swapping from company to company, with the only effect being that "salaries are going up".
Training young people has been a priority, but it is not without its pitfalls. "You have to train your own knowing they will leave the company eventually. The years are over where you stay more than 10 years at a firm." But, if you don't do it, "you will get lost. Long story short: it's extremely painful to get good people. You can find them, but it takes time."
Jan-Dirk Schuisdziara, managing shareholder at the company, drew attention to Hansa Meyer's recently launched training academy. "On the transport engineering side of the business we are working with our long-term partner Seacamel. They do outstanding work for well-known clients and together we run the Hansa Meyer Academy, with dedicated courses on heavy lift, securement, transport planning, among others."
In HLPFI's latest issue, Stefano Balli, ceo of Fracht Italia, highlighted various challenges facing the sector right now. Among them were freight rates, the difficulty of finding space and equipment, as well as the perennial issue of recruiting suitable talent in Italy. "Our country is becoming older and older, and it is extremely difficult to find young people that would like to learn a new job in our industry," he said.
Giovanni Marraffa, project manager of Italian exceptional transport and lifting provider Marraffa also highlighted the issues about training, suggesting that the establishment of partnerships with schools might be the answer to Italy's shortfall.
It is comments such as the above that inspired us to launch our Training Portal, in partnership with 4D Supply Chain Consulting. At our dedicated website, you can find a series of CILT-accredited training courses, developed by 4D, where logisticians can learn and update their knowledge base.
The e-learning courses available include Incoterms® 2020 Made Easy, Letter of Credit Made Easy, and Bill of Lading Made Easy.
In the coming months, 4D will launch two further e-learning courses: Airfreight Essentials Made Easy, as well as Lashing & Securing Made Easy.
David Kershaw, editor at HLPFI, said: "For years, we have reported on the logistics industry 'brain drain', the concentration of knowledge in the minds of the older generations, and a lack of clear learning paths for professionals. The HLPFI/4D Training Portal is a small step towards tackling these perennial issues."
To learn more, click here.