Maxim Crane Works has appointed Larry Lis as vice president of fleet management and Richard Minter as vice president of pricing and sales operations.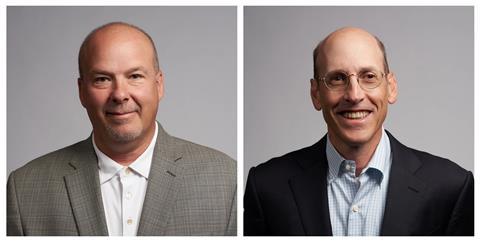 Lis' appointment comes as Maxim Crane is poised to significantly invest in its crane and support fleet. "Larry's experience and crane knowledge are critical to our success as we invest in our fleet," said Paul McDonnell, chief executive officer at Maxim Crane Works. "Through Larry's leadership, we're elevating our used equipment sales and strategically investing in new to ensure we meet customers needs in the industries and verticals we serve."

Lis has more than 23 years of experience at Maxim Crane, most recently serving as the regional vice president for the Midwest region.

Minter, meanwhile, will leverage people, data, and technology to develop pricing strategies and deliver market intelligence and sales process design to increase sales productivity and drive profitable growth across Maxim's national branch footprint. Over his 22-year tenure at Maxim, Minter has served in various roles including vice president all-terrain division, vice president strategic development, director of sales and strategic accounts, vice president special projects, and regional controller.