Bringing heavy lifting expertise to the offshore wind market and beyond.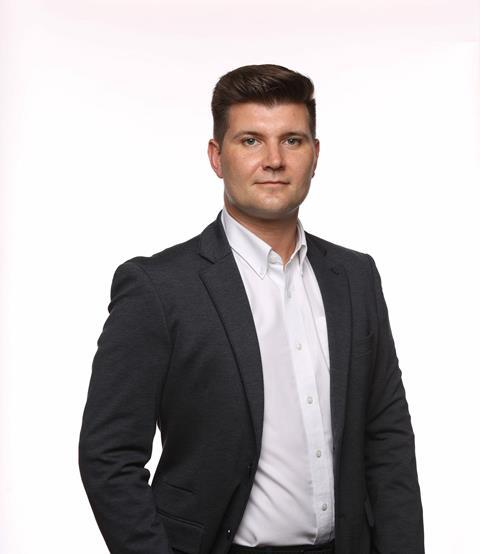 Since the second half of 2018, Sarens has been operating in Taiwan and bringing our expertise in state-of-the-art equipment and heavy lifting to the offshore wind market and beyond.
Sarens is a pioneer in the installation of offshore wind turbines, and first introduced the use of lattice boom cranes on jack-up barges to install turbines. Today, this method is still used in waters too shallow for installation vessels to sail. Sarens also pioneered the use of ring cranes to load out jacket foundations for offshore wind turbines.
In Taiwan, which is home to local and international heavy lifting and transport companies, Sarens is distinguishing itself through both heavy lifting and engineered transport solutions on a project management basis. Immiel Swart, Sarens Sales Manager talks about Sarens in Taiwan.
Sarens in Taiwan can manage the full scope of operations for clients, including project management and SHEQ, and employs a team of project managers, project engineers, and site managers who oversee specialised operations. Sarens also supports clients with onshore logistics for offshore projects, as well as:
Barge transport
Ballasting and transport of gripper
Unloading and reloading of heavy parts
SPMT transport to temporary storage
JIT delivery to offshore site
Engineering, including 3D animation
Sarens' Taiwanese fleet includes heavy crawler cranes and ring cranes with capacities ranging from 500 to 5.000 tonnes, offering clients options beyond the 20-300 tonne capacity mobile cranes already widely available in the country. Immiel adds that Sarens also makes use of more than 120 axle lines of SPMT with capacities exceeding 3.000 tonnes; crawler cranes with capacities up to 1.300 tonnes; and ready access to all equipment globally in Sarens.
Beyond opportunities in the offshore wind industry, Sarens Taiwan is pursuing new growth avenues in segments like civil, power, and oil & gas. It is partnering with OREC, the number-one tower crane supplier in Asia, to create exciting possibilities for local development and growth. It is also continually hiring well-trained local and international employees as it expands.
According to Immiel, "Clients find peace of mind knowing that as a market leader, Sarens can respond with best practices and innovative solutions no matter what may be happening in the world." For example, when Covid-19 emerged, project manager Heather Crockett scheduled and planned personnel rotations to make sure work could continue safely. Meanwhile, specialised Sarens personnel were sourced from a variety of locations in case there were any problems with entry from particular countries. Throughout it all, customers were kept apprised of the evolving situation. Proper planning, transparency, and open communication have been key to Sarens' success in managing the turbulence caused by the pandemic.
For project companies seeking risk mitigation and peace of mind, Sarens is the ideal partner for heavy lifting and engineered transport solutions. We invite clients to collaborate with us from the early design phase of projects so we can add more value from the start. However, because of the high demand for Sarens equipment and expertise in the market, we encourage clients to contact us and book equipment in advance.

Sarens' mission is to be the reference point in crane rental services, heavy lifting, and engineered transport. With state of the art equipment and value engineering, the company offers creative and intelligent solutions to today's heavy lifting and engineered transport challenges. With more than 100 entities in 65 countries operating without borders, Sarens handles small-scale to mega-scale projects. It currently employs 4,452 professionals. Safety and excellence are key drivers for Sarens and the company strives daily to establish a safe space for everyone and everything related to its operations. Sarens has been the market leader for over 60 years; over four Sarens family generations are intimately involved in the business. Sarens continues to build the future on the foundations of its rich past and ensures that its clients will always stay ahead of the game when it comes to heavy lifting and engineered transport innovation.
View full Profile