HLPFI reviews the shortlist for the 2023 Safety and Training Award, sponsored by Hareket.
This award will be presented to a company that has a comprehensive or innovative approach to safety and training either through day-to-day operations, by providing dedicated programmes and continuous professional development, or launching a specific initiative designed to improve the training or safety in a particular area of operation.
The shortlist for the 2023 Safety and Training Award:
Blue Water Shipping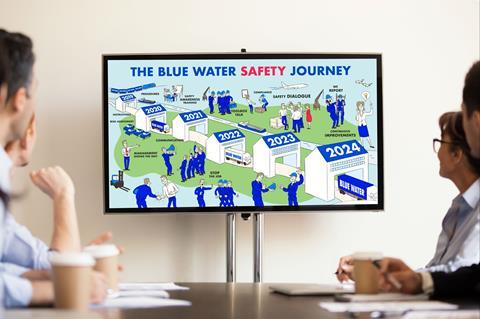 Blue Water Shipping has been shortlisted for its 'Dare to Care' initiative that was launched for its energy, ports and projects' port service division. With the objective of improving safety and creating an environment of reporting unsafe acts, incidents and accidents, the company relaunched the Blue Water app so that incidents can be reported directly on the field. At the port of Esbjerg – where the Dare to Care pilot was rolled out – 2022 saw zero lost time incidents.
Liebherr-Werk Ehingen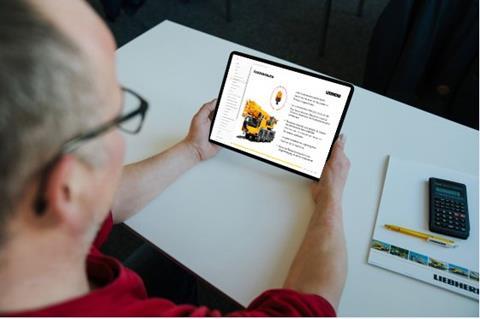 One of Liebherr's newest training concepts offers targeted, group-specific courses for customers in the crane industry. It provides a variety of courses in different formats – both online and in-person – serving the relevant segments for crane operators, dispatchers, and workshop staff, with the goal of training the employees of the crane industry to support safety and zero accidents in the industry. In 2022, approximately 500 trainees passed 100 courses.
Logistec Stevedoring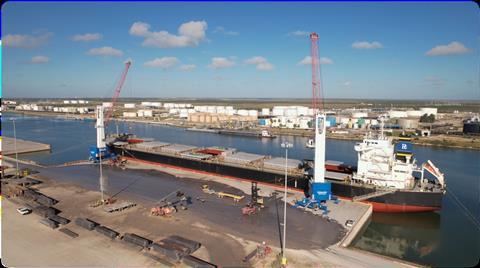 Logistec Stevedoring leverages innovative techniques to deliver critical safety training to more than 2,000 colleagues in three languages across 80 North American facilities. In addition, Logistec's commitment to the professional development of its superintendents is exemplified in its Superintendent Talent Acquisition and Retention (S.T.A.R.) programme – a phased series of safety, operations and professional development trainings delivered in both instructor-led and eLearning formats.
Osprey Group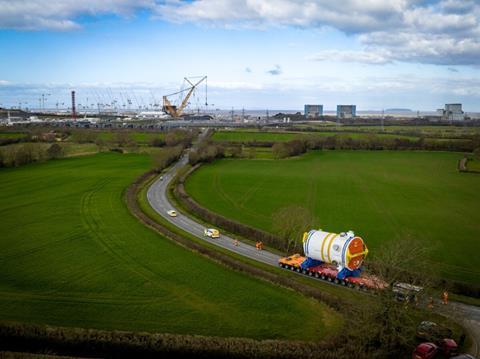 Osprey's collaborative, proactive and innovative approach to safety is epitomised by an initiative launched in conjunction with EDF – the 'Project Managing for Zero Harm' safety training run recently at Hinkley Point C, where the company trained 7,300 people. The mission was to raise awareness around abnormal load movements on a busy site and increase engagement with the 26 sub-project teams focused on those movements.
Sarens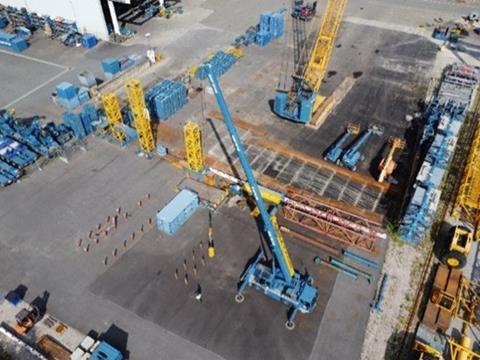 Sarens' dedication to safety – one of the group's core values – includes in-depth training sessions, the design and implementation of the prevention at Sarens (P@S) tool and the roll out of the Sarens Incident Cause Analysis (SICA) training course, among other initiatives around the globe. Since 2017, Sarens has had its own in-house training centre in Wolvertem and, after becoming a European Crane Operator Licence (ECOL) centre, revamped the facility to increase capacity for both classroom and practical training.
The winner of this year's Safety and Training award will be announced at the Heavy Lift Awards 2023 ceremony on October 25 at the Royal Lancaster Hotel in London. To join the celebrations, book your space today.

Hareket is a leading contractor specialized in heavy lifting and project (heavy/oversized) transportation services for 65 years. These services also include project planning, route surveys, lift engineering, project management and installation works. Today, according to International Cranes and Specialized Transport Magazine's ranking, Hareket is in 16th place in total carrying capacity with specialized transport equipment, while it is among the top 50 companies of the world's largest crane-owning companies. With a strong proven track record of projects within Turkey, East Europe, Caspian, Middle East and Africa region we serve clients across the petrochemical, oil & gas, renewable energy, power generation, nuclear power, civil/infrastructure, minerals & metals construction and specialise in green-field, brown-field, shutdown, maintenance and offshore projects. Through our regional headquarters located in Dubai, UAE, we are operating in Middle East and Africa.
View full Profile