HLPFI reviews the shortlisted entries for the 2022 Excellence in Engineering award, sponsored by DHL Industrial Projects.
This award will be presented to the transport engineering team of a company that has taken part in a complex project in the past 12 months, which has demonstrated its ability to overcome unusual challenges using customised engineering solutions.
Our 2022 shortlist:
Allelys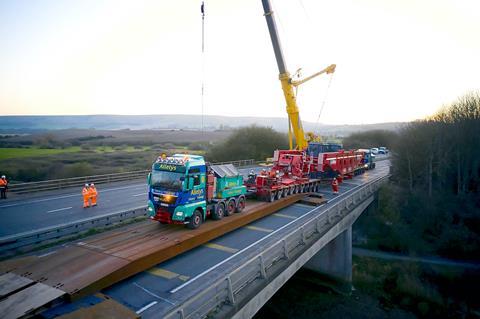 UK-headquartered Allelys utilised a double girder frame convoy to move a 150-tonne reactor and a 195-tonne transformer for the Ninfield substation overhaul. The project required engineering solutions for transport arrangements, a unique overbridging operation as well as the installation of the electrical components. Our judges commended the use of sophisticated equipment and advanced technology.

dteq Transport Engineering Solutions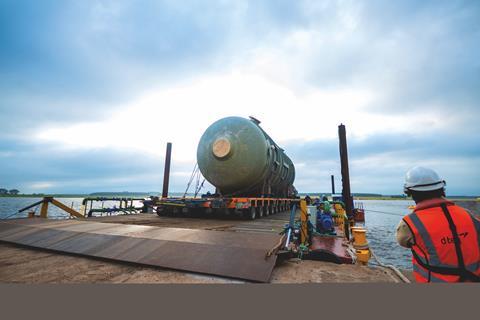 dteq Transport Engineering Solutions was brought in at an early stage to assist with the delivery of oversize pulp mill equipment for the UPM Taurus project in Uruguay. The project was three years in the planning and our judges recognised the challenges of realising a huge turnkey project in a sensitive operating environment.

Fagioli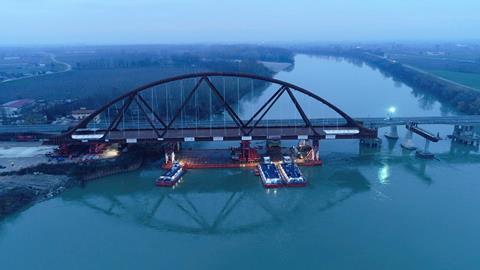 Fagioli showed its engineering capabilities with the load out and installation of a 2,800-tonne section of the new San Benedetto Po Bridge in Mantova, Italy. The 180 m-long span was installed using barges, SPMTs, a strand jacking and tower lift system, and climbing jacks. The Heavy Lift Awards 2022 judging panel recognised the technical expertise required to pull a job of this magnitude off safely.

Mammoet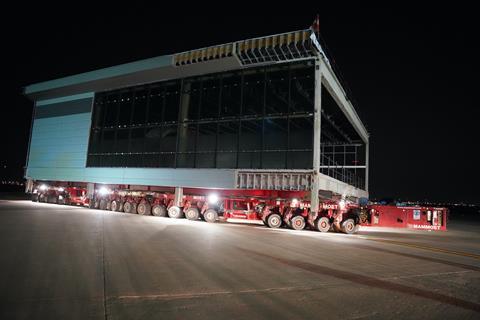 Mammoet was contracted to move and install four new gates for Terminal C at Dallas-Fort Worth Airport in Texas, USA. The modules, which were broken up into six prefabricated pieces, were the first loads to be moved by Mammoet's newly improved Mega Jack 300 jacking cradles. A great solution with widespread applications for the heavy lift industry, our judges said.

Osprey Group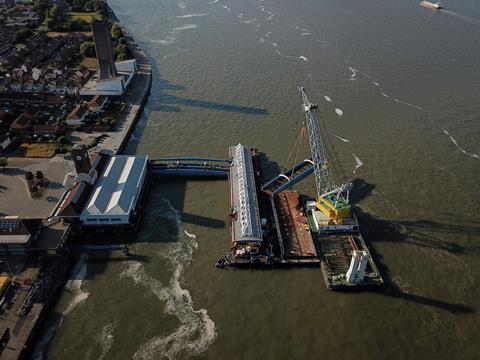 Months of planning was put in by Osprey Group to realise the renovation of the Seacombe Ferry Terminal, which dates back to the 1870s. Located in the River Mersey, Liverpool (UK), Osprey managed the onshore and nearshore works to replace the terminal's linkspan bridges. Delicate handling requirements, a short timeframe to perform, and limited information about the structures meant this entry caught the judging panel's attention.
Sarens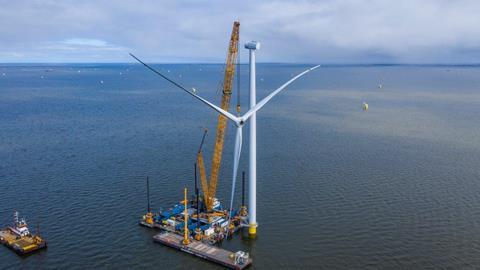 Sarens installed 89 monopiles at the Fryslân wind farm located on Lake IJssel in the Netherlands. To overcome the shallow waters of the lake and the restricted access via narrow locks, the Sarens engineering team devised a plan that involved combining modular barges from its fleet and its twin barge Josef-Rosa to create what it called the Sarens Soccer Pitch – a barge area that spanned more than half a football field. Our judges commended the project's scope, scale and safety record.
The winner of this year's Excellence in Engineering award will be announced at the Heavy Lift Awards 2022 ceremony on September 22 at the Grand Elysee in Hamburg. To join the celebrations, book your space today.

DHL Industrial Projects provides the safe, compliant and reliable management of project logistics for oversized cargo and heavy lifts, as well as deep-sea chartering activity. The solution includes global multi-supplier projects, from pick-up to consolidation and delivery, to fabrication facilities and final project job sites. Being a part of DHL Global Forwarding with around 30,000 employees in more than 190 countries and territories, we are able to offer a variety of routing options and meet the increasing demand for multimodal shipments globally. Excellence. Simply delivered. is our customer promise. For us that promise is achieved through the extensive sector and project forwarding expertise of our team, the strength of our global network, and a strong Health, Safety and Environment (HSE) culture that permeates through everything we do.
View full Profile