HLPFI reviews the shortlisted entries for the 2022 Project Logistics Provider of the Year, sponsored by AAL Shipping.
This award will be presented to the logistics provider that has developed its project cargo services to adapt to new market opportunities and challenges, as well as customer demands. The judges will be looking for evidence of how this development – alongside sound technical capability and high safety standards – has shaped the success of the company's project forwarding business and prepared it for the future.
Our 2022 shortlist:
deugro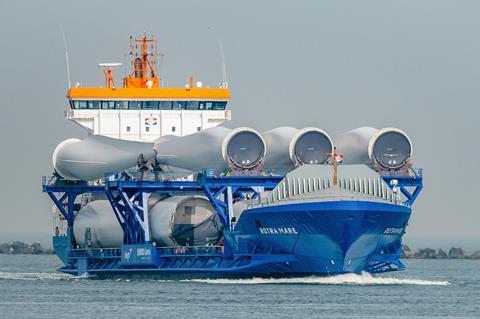 deugro presented a well-rounded entry in this a category, describing how it tackled industry-wide problems including unpredictable Covid-19 mandates, rising freight rates, tightened vessel space and availability, congestion, increasing energy costs and human resource issues, among others.
It drew attention to its work at major projects such as EGAT in Poland, Long Son in Vietnam and UPM Taurus in Uruguay, as well as its continued investment and use of its Rotra-series vessels for wind energy shipments. It also established a joint venture with the Norway's Peak Group while expanding in the USA, Brazil and Taiwan.
DHL Industrial Projects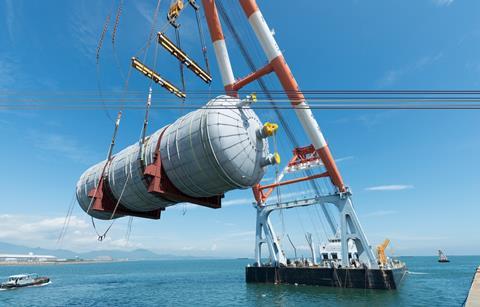 DHL Industrial Projects, a part of DHL Global Forwarding's Integrated Solutions division, showed its strengths in single move or ad-hoc shipments; capital projects; turnarounds; and maintenance, repair, and operations (MRO), including global multi-supplier management, from pick-up through consolidation and delivery to fabrication facilities and final project job sites.
Our judges commended this comprehensive entry, which outlined the steps it is taking to achieve net-zero emissions by 2050; how it has gone more than three years without a single loss time injury event occurring; how it implements a continuous improvement mindset to improve operations; and the ways in which risks are mitigated to protect its interests while meeting contractual client obligations.
Fracht Group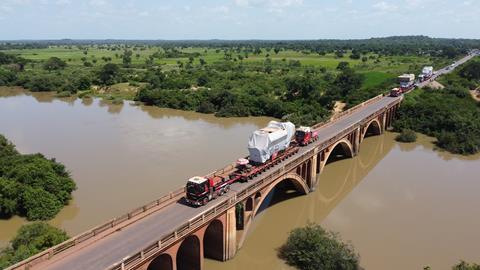 Switzerland-headquartered Fracht Group's entry provided an overview of various logistics management undertakings it has completed globally over the past year. The entry detailed various methods by which is it adapting to new market opportunities, challenges and customer demands – including the in-house expertise it holds covering engineering, legal, commercial and technical requirements.
The entry also detailed Fracht's considered approach to safety, environmental issues, growth strategies, and solid recruitment/training programmes. The judging panel commended Fracht's impressive range of projects and how it overcame an array of challenges.
Osprey Group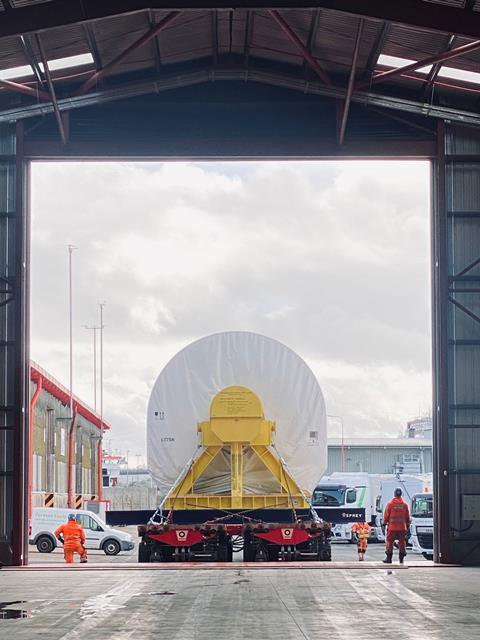 UK-headquartered Osprey has been busy transporting oversize equipment for EDF's Hinkley Point C nuclear power plant project in the UK. Its entry for the Heavy Lift Awards 2022 detailed how its HPC Logistics Terminal & Shared Services Model strategy has benefitted the client, supply chain service providers, and the local environment.
Many of the logistics headaches were addressed in the planning phase of the project nearly a decade ago, but Osprey has since had to adapt to Brexit, a pandemic, and the subsequent pressures of those situations on an international supply chain.
Procam Logistics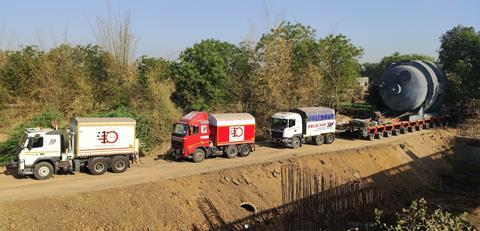 India's Procam Logistics, established in 2010, has positioned itself as a leader in the project logistics sector. Despite pandemic challenges the company has continued to grow, securing work from major vendor partners, while maintaining services on par with global standards. Our judges commended Procam's professionalism within the Indian market
Its entry also demonstrated an exemplary safety record, strong environmental controls, and an employee development strategy spanning project forwarding, warehousing, and rigging activities.
The winner of the 2022 Project Logistics Operator of the Year will be announced at the Heavy Lift Awards 2022 ceremony on September 22 at the Grand Elysee in Hamburg. To join the celebrations, book your space today.

AAL has served the global breakbulk and heavy lift project cargo sector for 25 years. One of the largest and most trusted multipurpose carriers, it delivers solutions for major industries like energy, oil & gas, mining, infrastructure, forestry and leisure. It offers three distinct service models including bespoke tramp chartering solutions to any location; scheduled liner services between Asia, Oceania and the Middle East; and semi-liner services combining fixed routes with port call flexibility. AAL's growing fleet of heavy lift multipurpose vessels is one of the sector's largest and youngest and spearheads the 'mega-mpv' (30,000+ dwt) segment, providing shippers with significant economies of scale and cargo intake volumes. With a multilingual office network across Asia, Oceania, Middle East, Europe, Africa and the Americas - as well as award-winning chartering, commercial, engineering and operations teams - AAL addresses the needs of a global customer base 24/7 and at a local level. "AAL has been a close partner of HLPFI for many years and their understanding and appreciation of our sector is unwavering. We operate in a high-pressure service environment, where no two companies, or indeed the quality of their services, are the same and it's truly people who make the difference," said AAL's managing director Kyriacos Panayides. "Such awards recognise the hard work of many unsung heroes within our sector, whose expertise and determination keeps breakbulk and heavy lift project cargo moving smoothly around the world."
View full Profile