HLPFI reviews the shortlisted entries for the Heavy Lift Awards 2022 Ship Operator of the Year award, sponsored by Trans Global Projects Group.
All of the ship operators on the shortlist demonstrated their ability to support the movement of heavy and oversize project cargoes successfully and efficiently around the world by sea in the past 12 months.
Our shortlist for the Ship Operator of the Year award at the Heavy Lift Awards 2022:
AAL Shipping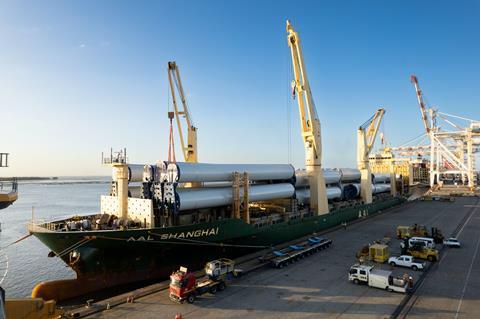 Kicking off this year's Ship Operator of the Year award is AAL Shipping, which throughout the past 12 months demonstrated its commitment to its multipurpose customers – despite the container market surge. It added capacity to its busiest trade routes, has reinvested its profits in technology as well as in building assets, and offered long-term COAs with fixed rates. As one of our judges commented, "a company that has demonstrated great balance across its performance centres, with a culture of looking outwards and embracing leadership, change and innovation."

CMA CGM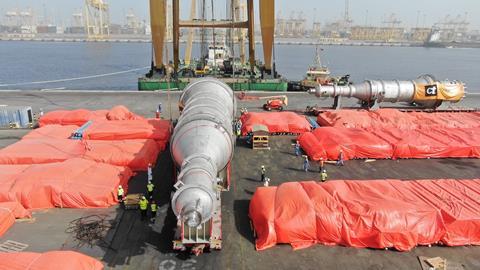 CMA CGM Group has a specific department of experts who are able to handle a wide range of breakbulk shipments – its project cargo division. With their technical support of heavy lift operations at a high level, CMA CGM has demonstrated how it can handle cargoes with weights up to 500 tonnes with experience across many industry verticals. "The adaptability of the container carriers continues to grow and despite the recent challenges in the market many, CMA CGM managed to still offer and commit to supporting varying cargo types which is very much appreciated," said one of our judges.

dship Carriers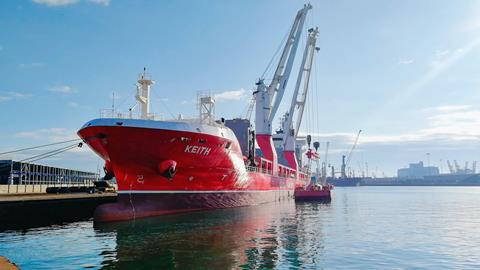 Described as an "up-and-coming carrier who continues to gain strength and momentum, and whose presence is very much appreciated in the industry", dship Carriers showcased how it has grown since its foundation in 2014. The company has increased its fleet almost eightfold, now with 23 modern multipurpose vessels in its roster, and in the past 12 months alone has added seven new vessels to its fleet. The company has also expanded its network, with a new office in Genoa, Italy, opening in February 2022.

Jumbo-SAL-Alliance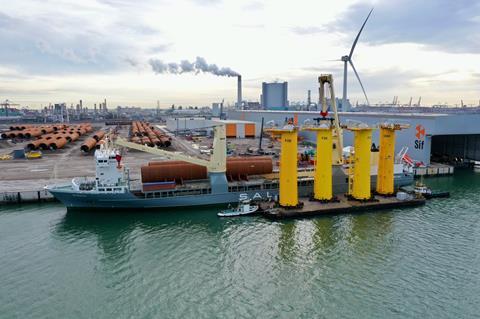 The Jumbo-SAL-Alliance marked a significant milestone in heavy lift shipping by combing two of the most significant heavy lift forces of the industry into one common platform. Over the past year the Jumbo-SAL-Alliance has showcased how it creates value for customers, by applying the most capable engineering, QHSE, and project management. Described as a "true one-stop service for all heavy lift needs", the alliance provides highly specialised tonnage to the industry.

United Heavy Lift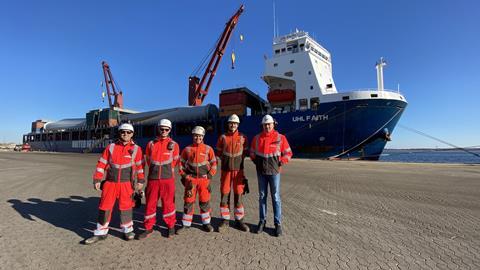 UHL impressed our judges with its commitment to the environment, with its aspiration to be the most sustainable heavy lift carrier globally, as well as its passion for being a market disruptor. Between 2019 and 2022, UHL took delivery of 17 new eco-friendly F-900 type vessels. The ships were designed and constructed to improve energy efficiency and to reduce CO2 emissions – "a fantastic and continued commitment from a modern, progressive and dedicated carrier", commented one of our judges.
The winner of the 2022 Ship Operator of the Year will be announced at Heavy Lift Awards 2022 awards ceremony on September 22, 2022, at the Grand Elysee in Hamburg. To join the celebrations, book your space today.
The Trans Global Projects Group (TGP) is a leading expert for freight and project management headquartered in England, with offices on six continents. TGP's subsidiaries include Natco Switzerland, Natco Germany and NPT Brasil. In addition to project logistics management, TGP's core activities include ship chartering, aviation logistics, logistics consultancy and transport engineering. The Group also offers a wide spectrum of services in global freight forwarding, supply chain management and integrated logistics as well as value-added services such as biosecurity, procurement, customs brokerage and insurance. 
 TGP delivers professional project management globally, with a growing presence in key markets in Asia-Pacific, Africa, Europe, Middle East and South America.