The year's winner of the Lifetime Achievement Award – Chris Kent from Pentagon Freight Services – has been at the vanguard of the industry for five decades, with a name that resonates in all corners of the globe.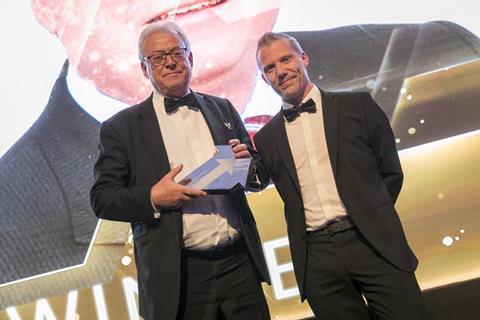 As one of our judges said: "What sets him apart and distinguishes him is his impressive versatility, having worked in so many different project sectors and having worked in many different geographical regions."
With first-class references as a person, mentor, and superbly experienced project expert, he is a name well known not just due to time served by to due to the manner in which he has done so – a person to aspire to be alike.
Our judges noted, "you can teach skills, but you build experience - and it takes time. We are lucky that people like him remain in the industry long after they could have retreated to their pipe and slippers, sharing their expertise as well as support to build the next generation of logistics professional."
Now celebrating 50 years in the project forwarding sector, Chris garnered an impressive track record in the sector, from Kuehne & Nagel, Panprojects, and deugro, before returning to Pentagon Freight Services where he serves as global project director.

Sarens' mission is to be the reference point in crane rental services, heavy lifting, and engineered transport. With state of the art equipment and value engineering, the company offers creative and intelligent solutions to today's heavy lifting and engineered transport challenges. With more than 100 entities in 65 countries operating without borders, Sarens handles small-scale to mega-scale projects. It currently employs 4,452 professionals. Safety and excellence are key drivers for Sarens and the company strives daily to establish a safe space for everyone and everything related to its operations. Sarens has been the market leader for over 60 years; over four Sarens family generations are intimately involved in the business. Sarens continues to build the future on the foundations of its rich past and ensures that its clients will always stay ahead of the game when it comes to heavy lifting and engineered transport innovation.
View full Profile