UK port operator Associated British Ports (ABP) will make 1,000 acres (404.7 ha) of development land available to support the domestic supply chain, manufacturing and renewable energy sectors.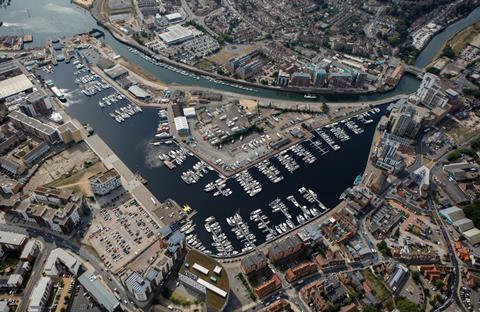 ABP operates 21 ports around the UK and is making 14 strategic sites available to developers, including Cardiff, Immingham, Newport, Port Talbot, Southampton and Hull, with more lined up for 2022.
All locations benefit from strong rail and road connectivity plus renewable energy generation, said ABP, which will invest GBP5 million (USD6.7 million) to make the sites ready.
As the UK reshapes its energy generation strategy, port locations will play an increasingly important role in supporting the offshore wind industry. Henrik L. Pedersen, ceo at ABP, said: "One of our biggest offshore wind projects is Green Port Hull – a GBP310 million (USD416 million) state-of-the-art production and assembly facility on which we partnered with the wind turbine supplier, Siemens Gamesa Renewable Energy.
"Facilities off the East Coast of the UK will play a pivotal role in green energy generation, and we believe our land development initiative can help anticipate future manufacturing demand for these facilities on the way towards a net-zero carbon country."
Full list of site locations and sizes:
ABP Business Park, Cardiff (36 acres/14.6 ha)
Atlantic Side South Dock and West Way, Newport (two sites of 73 acres/29.5 ha and 18 acres/7.3 ha respectively)
Cliff Quay, Ipswich (11 acres/4.6 ha)
Grimsby Automotive Park (92 acres/37.2 ha)
Harbourside, Port Talbot (85 acres/ 34.4 ha)
Hull International Enterprise Park (468 acres/189.4 ha)
Imm-Port and Queens Road, Immingham (two sites of 51 acres/20.6 ha and 9 acres/3.6 ha)
King George and Queen Elizabeth Dock, Hull (159 acres/64.3 ha)
Redbridge and Site L, Southampton (two sites of 42 acres/17 ha and 7 acres/2.8 ha)
High Level North Dock and 1:40, Liverpool (two sites of 6 acres/2.4 ha and 11 acres/4.5 ha)