AD Ports has acquired logistics services provider Noatum for USD677 million.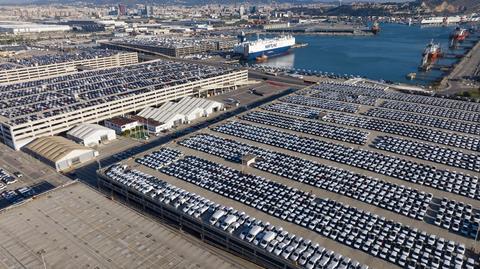 Moving forward, Noatum will lead AD Ports' Logistics Cluster, consolidating the company's existing logistics offering into its operations.
This will be AD Ports Group's third major international acquisition in 2022, following the acquisition of a 70 percent equity stake in Transmar and TCI in September, and the announcement in November of its acquisition of an 80 percent equity stake in Dubai-based Global Feeder Shipping (GFS).
Noatum operates in three business areas – logistics, maritime, and port terminals – with leading positions in Spain and Turkey and a significant presence in the USA, UK, China, and Southeast Asia. In particular, Noatum has advanced capacities in heavy lift logistics, which AD Ports Group said it aims to bring to the region.
The company's terminal operations include 15 ro-ro, dry bulk, general cargo and container terminals in Spain, supported by highly professional management. Its maritime division provides shipping agency services, including outsourcing and ancillary services, and cargo services, such as liquid bulk, breakbulk cargo, reefer and dry cargo.
Subject to regulatory approvals, the transaction is expected to close in the first half 2023. As part of the transaction, Noatum's management will remain in place for three years to ensure smooth integration.