Abnormal Load Services (ALS) and NorSea are joining forces to establish a logistics company that is focused on the wind energy industry – Elevon.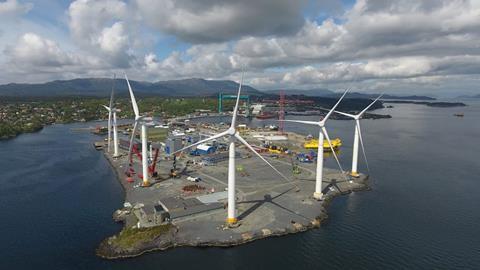 ALS and NorSea will combine their strengths in large and complex project logistics and offshore supply logistics. Wallenius Wilhelmsen and the Wilhelmsen Group – owners of ALS and NorSea, respectively – will provide additional support through their global networks.
The venture will provide project advisory services, logistics management and solutions, as well as technical services.
Knut Magne Johannessen from NorSea will serve as ceo, while Andrew Civil from ALS will step up as coo and NorSea's Ian LaPointe as cco. Wouter Jacquemyn, from ALS Belgium, has been named projects director.
"Big opportunities need a singular focus," said Johannessen. "The pure-play strategy allows Elevon to anticipate and respond quicker to client needs, attract industry-specific talent, go 'all-in' in tailoring operations for wind project delivery, and make very specific investments to support clients in the wind industry."
Elevon will be able to provide its services globally to both onshore and offshore projects, but is targeting markets in Europe, the USA and Asia.