JAS Worldwide has made a series of executive leadership appointments, including naming Graeme Robinson as chief operations officer.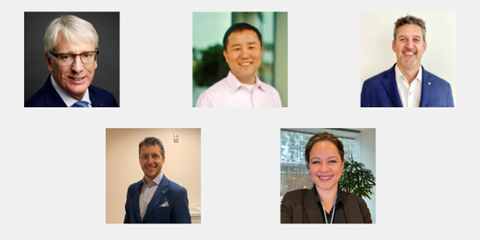 Robinson will report directly to Marco Rebuffi, global president and ceo, and will remain on the management advisory board.
As executive vice president operations and product, Robinson was involved in establishing the world air and world ocean teams, as well as the business process and risk departments.
David Bang, meanwhile, has been named chief commercial officer, also reporting directly to Rebuffi. He will become a member of the management advisory board. He previously served as executive vice president pharma and healthcare.
Gregor Vrhunc has been promoted to executive vice president, global head of airfreight. Vrhunc joined JAS USA in 2010, and since March 2019 has held the position of senior vice president global airfreight at JAS Worldwide.
Manuele Mazzacurati has been appointed to the position of executive vice president global sales and marketing. Mazzacurati has more than 23 years of experience in logistics. He previously served JAS as regional vice president sales and marketing Americas.
Aline Quirino has been promoted to executive vice president global human resources.